Widget-Based Category Pages
One of the main ways your readers consume your content is by clicking into individual sections or categories on your site, such as News or Sports. Usually when they do this they'll see a list or a tile view of all the stories in that category. Another option you have is to build a unique category page using Widgets, which allows you to create a custom page much like another homepage. This is called a Custom Widget-Based Category Page.
Here's an example: https://fhntoday.com/category/sports/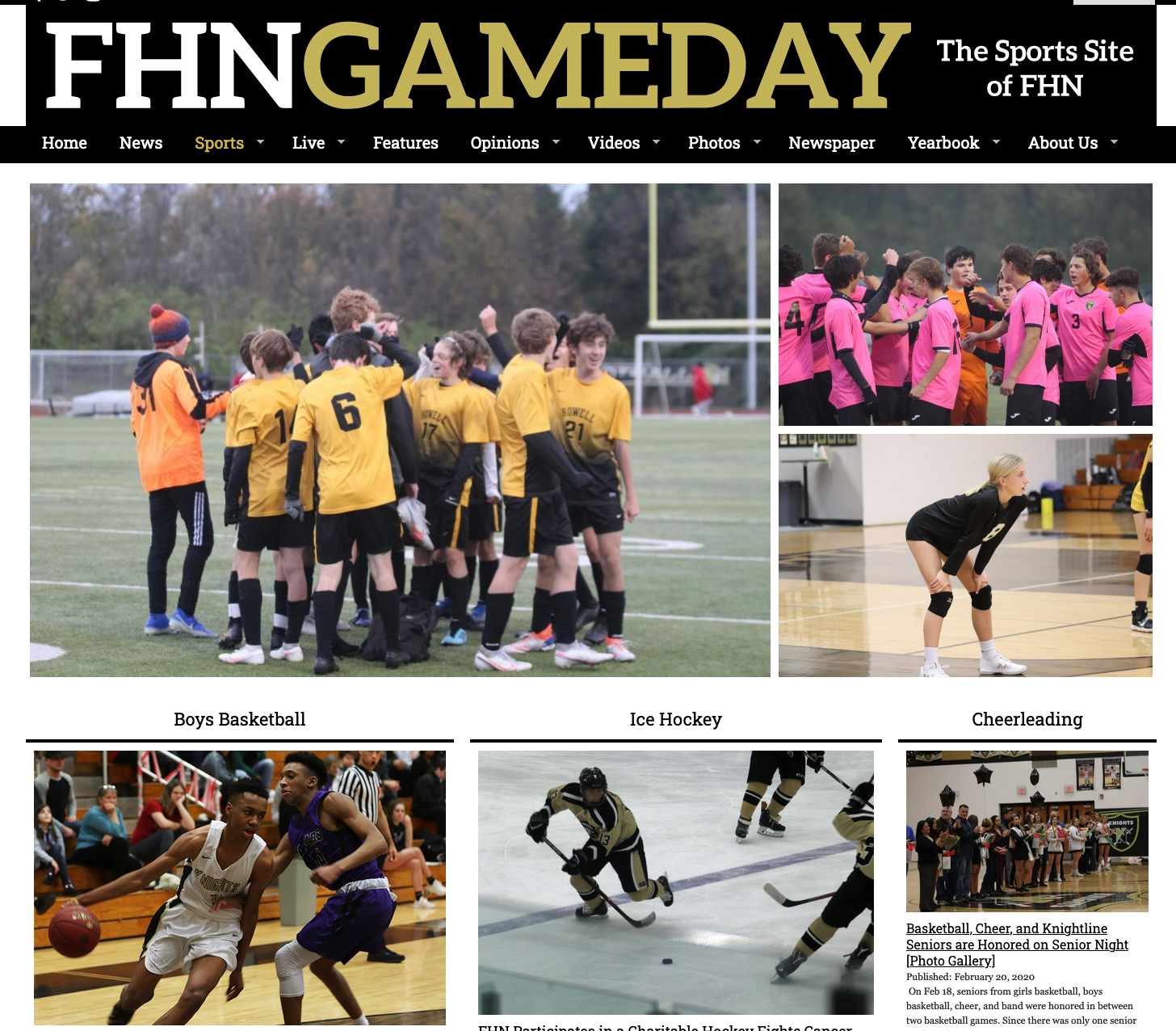 You'll notice that in the example above, it looks much like a homepage, with different shaped widgets displaying categories as well as a unique header image, but it's not the homepage! It's the Sports category page. This school has brilliantly built out a quasi-homepage dedicated to Sports. You can do the same.
The Widget-Based option allows you to build a unique category page using widgets, rather than just displaying a list of stories. Selecting this option will give you the option to setup your category page just like you would your homepage. When choosing this method, a subset of widget areas are created in the widget configuration page for the given category. That way you can create completely unique category pages using all the same widgets you can use on your homepage! Once you've selected this option, go to your Widget Control panel to add new widgets to your category-based widget areas.
Hover on Appearance and click SNO Design Options.
Scroll down to find Category Templates and click on it.
Find the category you want to change to a widget-based view in the first column and click on it. Change the template to Widget Areas. If the category isn't present be sure it's a parent category and has more than 10 stories assigned to it. You can also choose to include categories with fewer than 10 stories. There must be at least one story in the category to use this option.
Click the blue Save All Settings button.
Hover on Appearance and click Widgets.
You now have new widget areas in the right hand side of this page which correspond to your category.
Add widgets to these new widget areas by dragging and dropping, just like you would for your homepage.
Go see how it looks. From your homepage, click into the category from your menubar at the top.
Adjust and redesign as needed.