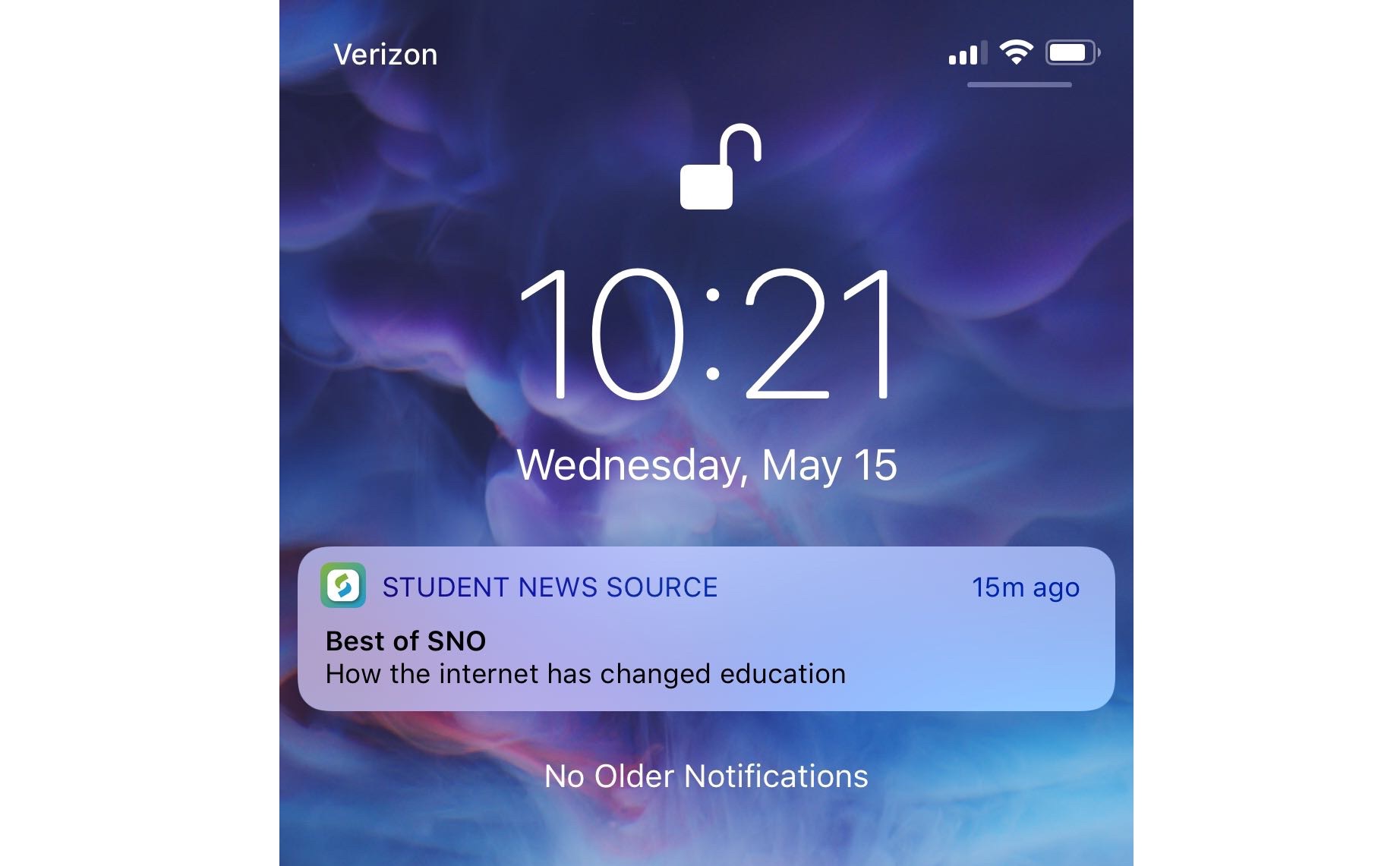 Each app user gets to can choose whether or not they'd like to receive push notifications, as well as from which categories or from which writers. Those options are found in the Settings panel under the gear icon in the app itself:
When you first open the app your device will prompt you to choose whether or not allow push notifications from this app. Choose yes.
Next, decide which Categories you'd like to be notified on when new content is published to those categories. You can find these Categories and subscribe to them under the settings panel within the SNS or CNS app. Toggle these on or off whenever you'd like.
To subscribe and receive notifications from a specific writer each time they publish new content, locate a story of which they are the one of the writers and click it. Once within the story, click the plus icon and choose Subscribe to Writer.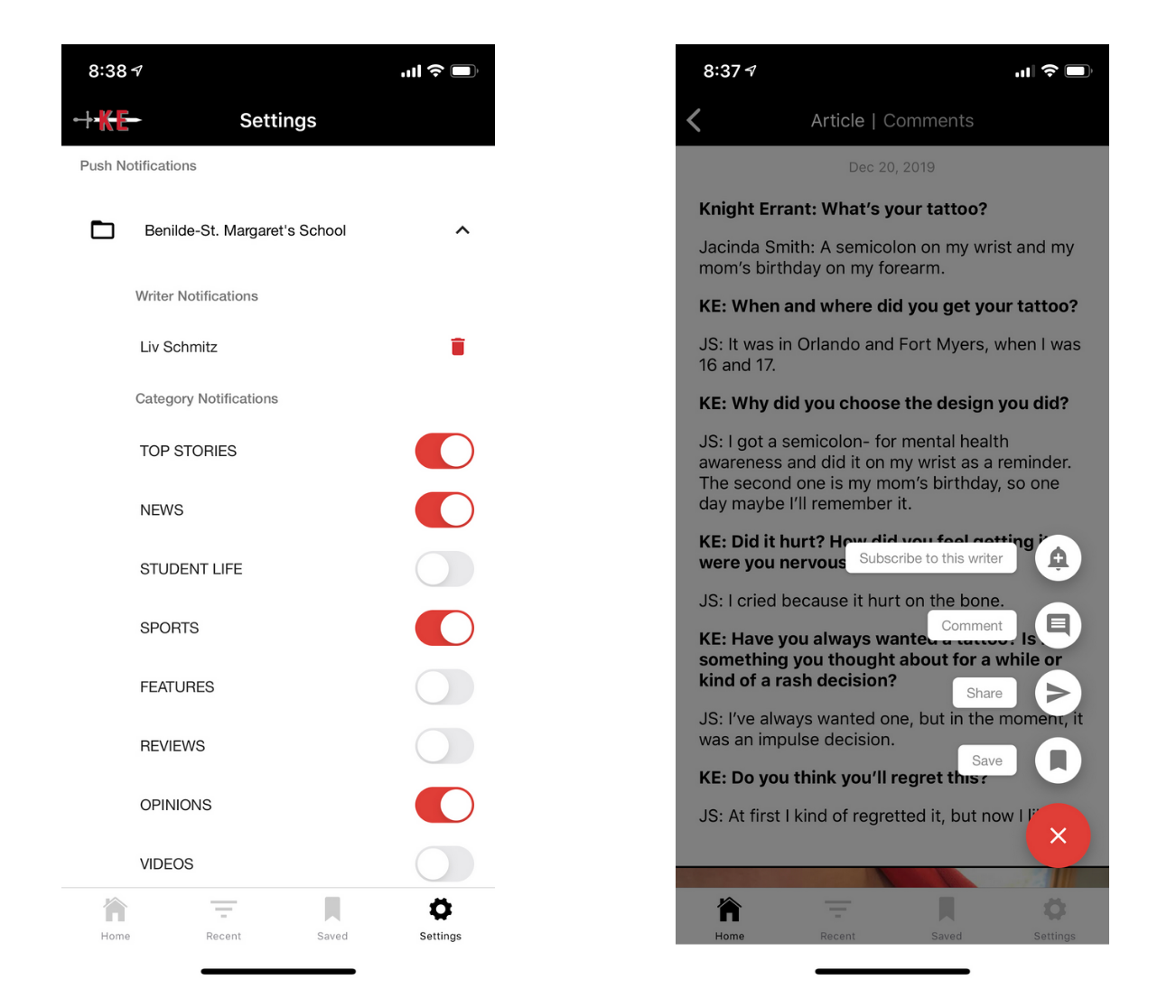 Push notifications will occur automatically when a story is first published. Updates to the story will NOT generate another notification, only the Publish button when it is first clicked will.
To customize the push notification title for a given story or to turn off push notifications for that story, go to the edit-story page and adjust your options within the Publish area on the right.