Adding style to your Extra Story Elements is as easy is setting your options in the Add SNO Story Element dialog window. You're able to choose from multiple options. Depending on the element, these may include: Alignment, Border, Background, and Shadow.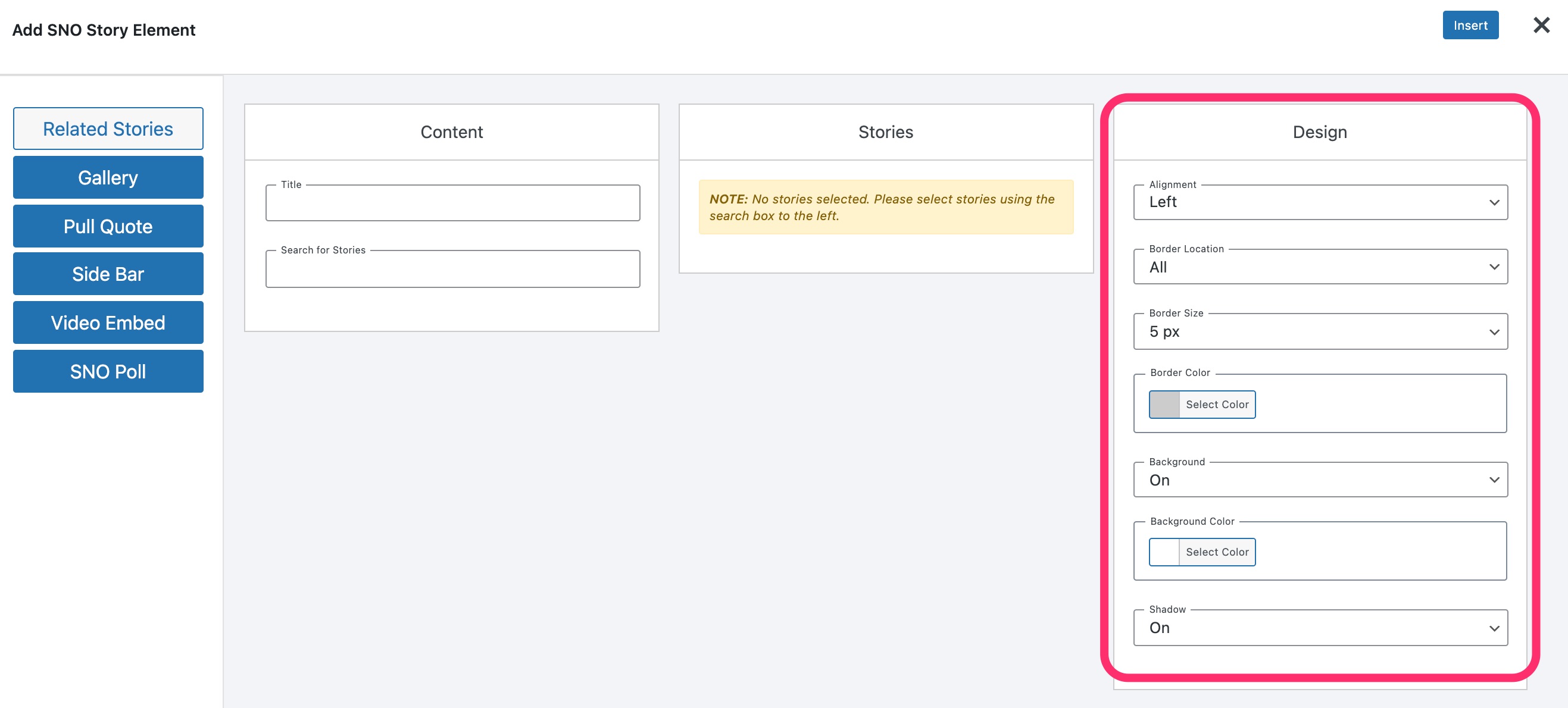 __________________________________

How to Set Design Defaults for SNO Story Elements

To select design defaults that will automatically populate whenever you place a new SNO Story Element, first select Design Options from the SNO Dashboard dropdown in the upper left corner. From there choose the Story Page Templates tab from the white menu. Then in the right column you will be able to set the SNO Story Element Defaults.