Understanding Your Homepage
The homepage of your SNO site is comprised of various elements that are each customizable. From the top down, they are:
Each element can be customized via the SNO Design Options page under Appearance.
Your Homepage Content
Most of what you see on your homepage below your header area are Widgets, which are essentially blocks of content displaying whatever you want, such as newspaper sections or categories, stories, polls, videos, ads, graphics, etc. These are controlled under Appearance -> Widgets.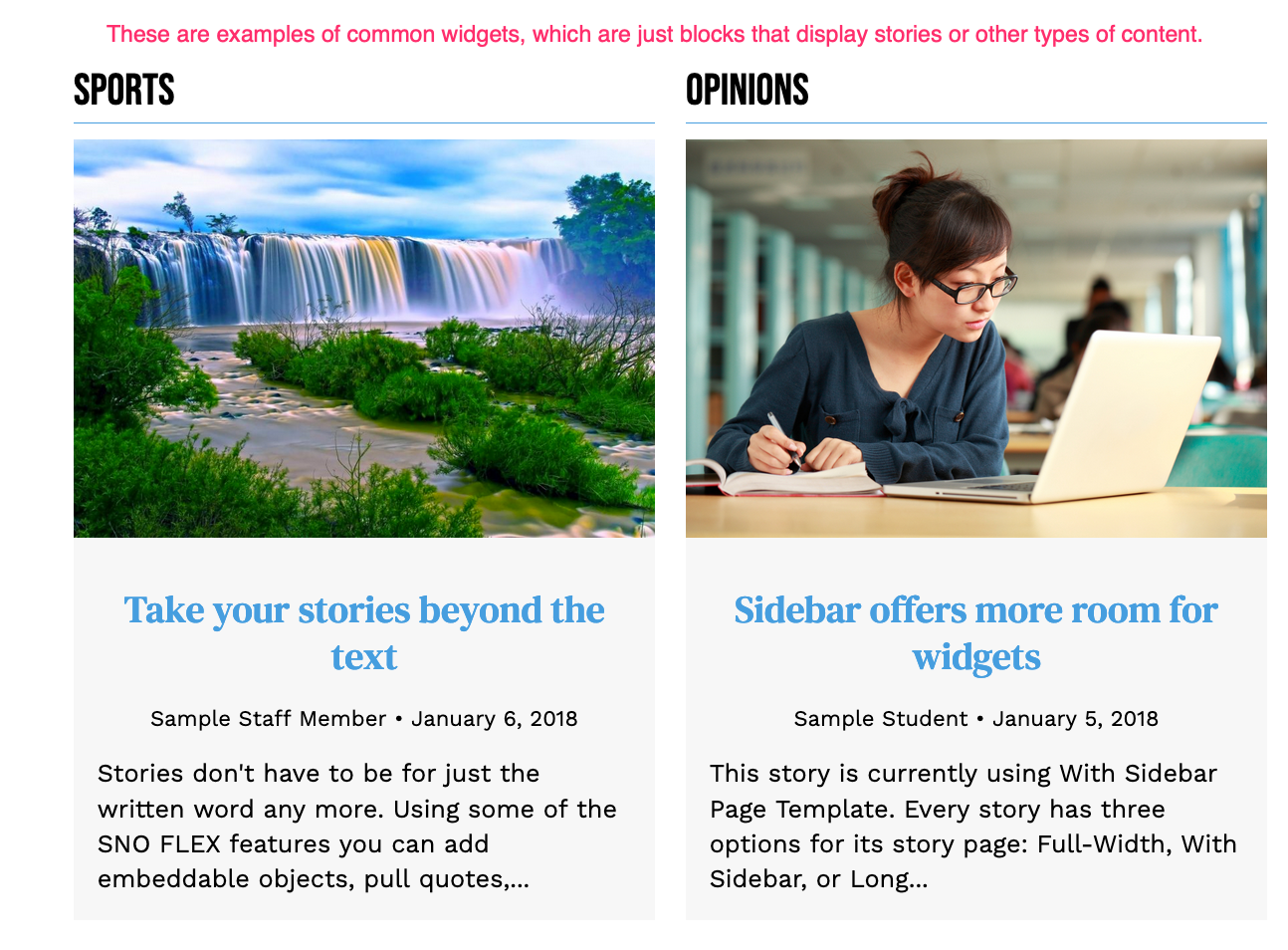 Your homepage is structured by placing Widgets into Widget Areas (see image below), which you can think of as dedicated areas that contain and shape the widgets you choose to place in them. For example, you can drag the same widget from a narrow widget area into a wider widget area and it will automatically adjust to fit the new widget area perfectly. You get to choose which widgets go into each widget area, if any at all. As you add widgets to your widget areas you'll start to see how your homepage will look.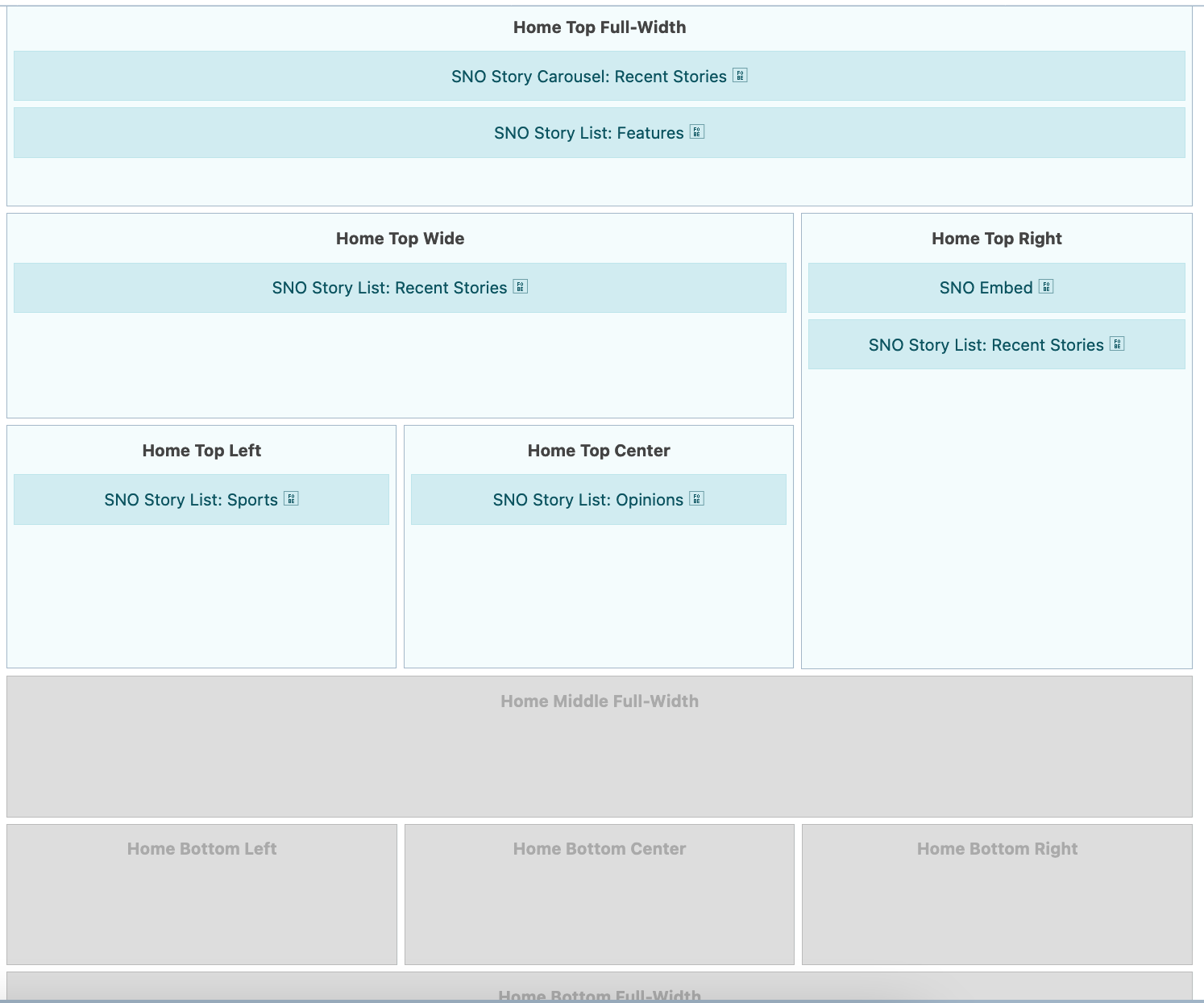 Homepage Widget Area Customization with FLEX Pro
Once you convert your website to FLEX Pro, you are given the opportunity to create your own customized widget area configuration for your site's homepage.
To start taking advantage of this new Widget Area Designer tool, go to the Design Options page on your website, and then find the "Site Designer" tab on the left. If you're visiting this tab for the first time, you'll see a large green button prompting you to import your existing site settings in the FLEX Pro drag-and-drop editor. When you click that button, the site will clone an exact replica of your prior widget areas.
Once this layout has been imported, you are free to start altering it by adding, deleting or resizing widget areas. The video above will walk you through each of these.
Homepage Structure Options if You Have Not Converted to FLEX Pro
If you have not yet converted your website to FLEX Pro, you are limited to six overall pre-determined Widget Area Configurations.
You can preview these six configurations by clicking into the Homepage Settings tab within the SNO Design Options page and then toggling through the dropdown options beneath "Home Top Configuration." You will get a preview of your homepage on the right, which will update each time you make a change to your options on the left. This allows you to preview all design changes without needing to click Save each time you change something.