We've built in options for you to present a full-width browser experience to your viewers. Just follow the instructions below and read our full breakdown of these features and their options.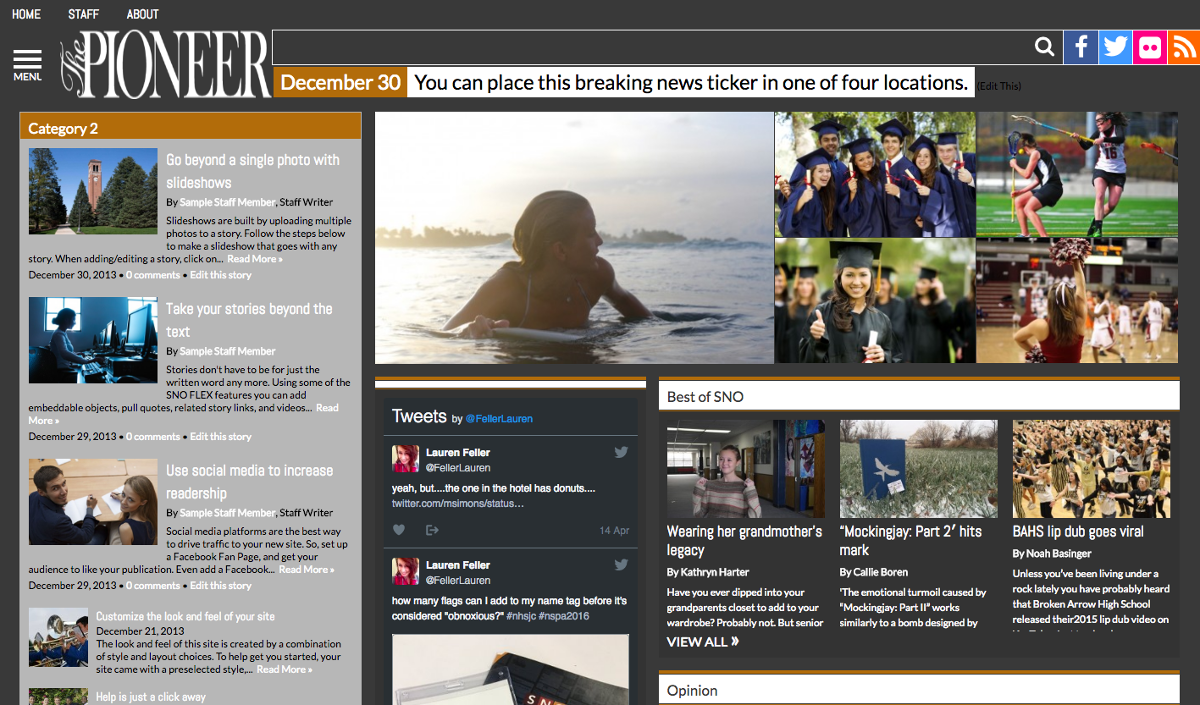 Site Width
Your first option is to simply play with changing the site width. Standard is 980 pixels wide, but you can adjust that all the way up to 1400 pixels wide. You'll see the dropdown setting in the SNO Design Options under the Full-Width Browser options.
Extra Widget Area
When your site is viewed with a wide screen monitor (more than 1210px wide), the Extra Widget area displays on the left of your main homepage content. The content in this widget area does NOT display on smaller screens or mobile devices.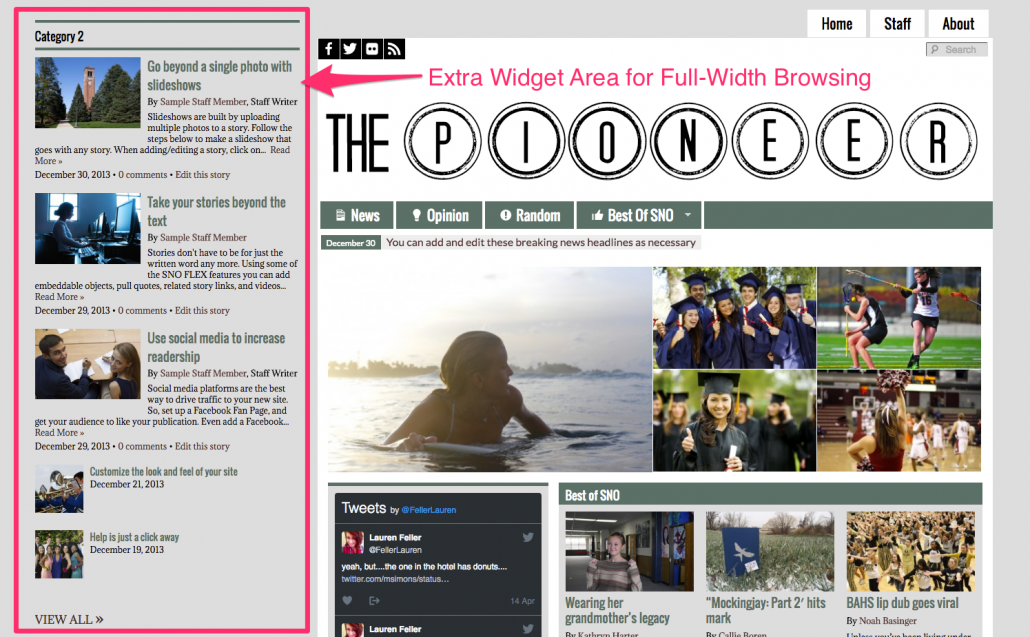 Login to your dashboard and open the SNO Design Options from the Appearance section.

Scroll down and expand the Header and Footer area and then the Full-Width Browser Options.

Place a checkmark next to the Activate Extra Widget Area.

Optionally you can select the Make Extra Widget Area Sticky option as well. This will make the associated widget area on the left side of the page stay put while you scroll up and down throughout your homepage.

Once you've activated this widget area, go back to Appearance —> Widgets and add widgets to the Home Extra Column for Wide Screens widget area.
Alternative Header
When activated, the alternate header mode provides a lower profile header. The header image itself is smaller and placed to the left, and to the right of the header image you can add other features, such as menus, social media icons, and the breaking news ticker. There's also an option for a hidden menu triggered by an icon on the left side of the header area.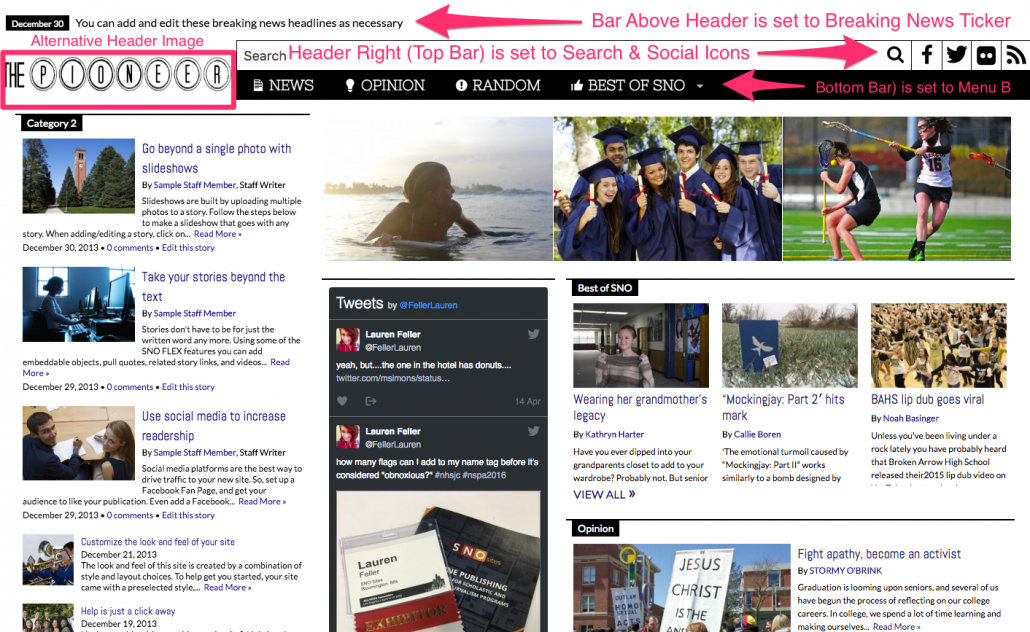 Login to your dashboard and open the SNO Design Options from the Appearance section.

Scroll down and expand the Header and Footer area and then the Full-Width Browser Options.

Place a checkmark next to the Activate Alternate Header Mode option.

Adjust the options that appear:

- Header Options: Make header area sticky, Full Header, Half Header, Deactivate, Force Header Graphic to Fit

- Bar Above Header: Menu A, Search & Social Icons, Breaking News Ticker, Off

- Slide Out Menu (Left Side)

- Header Right (Top Bar): Search & Social Icons, Breaking News Ticker, Leaderboard Ad Area, Off

- Header Right (Bottom Bar): Menu B, Search & Social Icons, Breaking News Ticker, Off