The ability to embed your Instagram feed on your website isn't built into the site settings by default. However, there are two alternative ways you can make this happen.
Adding an Instagram Feed Using an Embed Code
Go to your Instagram profile and click on the three horizontal dots at the top of the page.

Select "Embed" from the list of options.

Click "Copy embed code."

Return to your SNO site. From the dashboard, hover over the Appearance tab and click "Widgets."

Drag and drop the SNO Text Widget into the location you want the feed to appear in.

Paste the embed code into the "Text/HTML" box, and set your title and widget style settings if desired.

Click Save.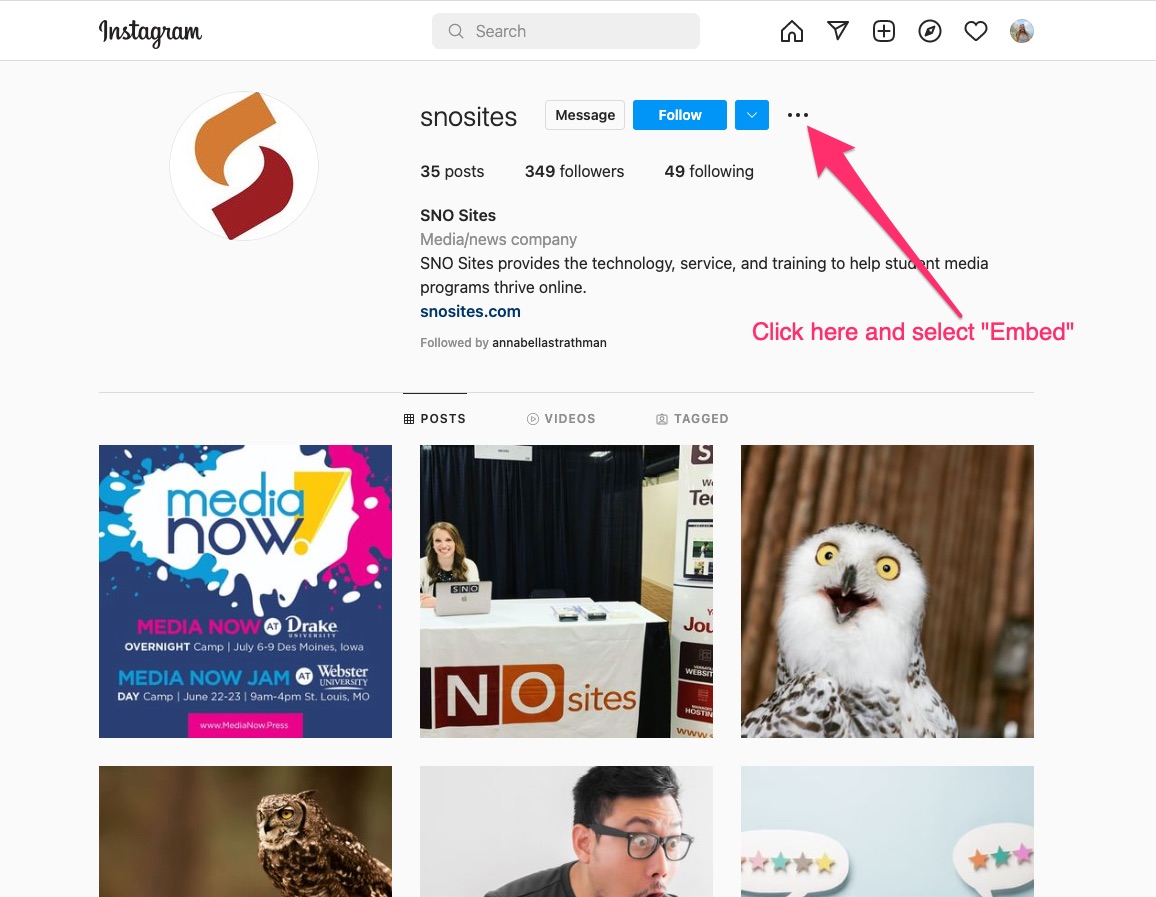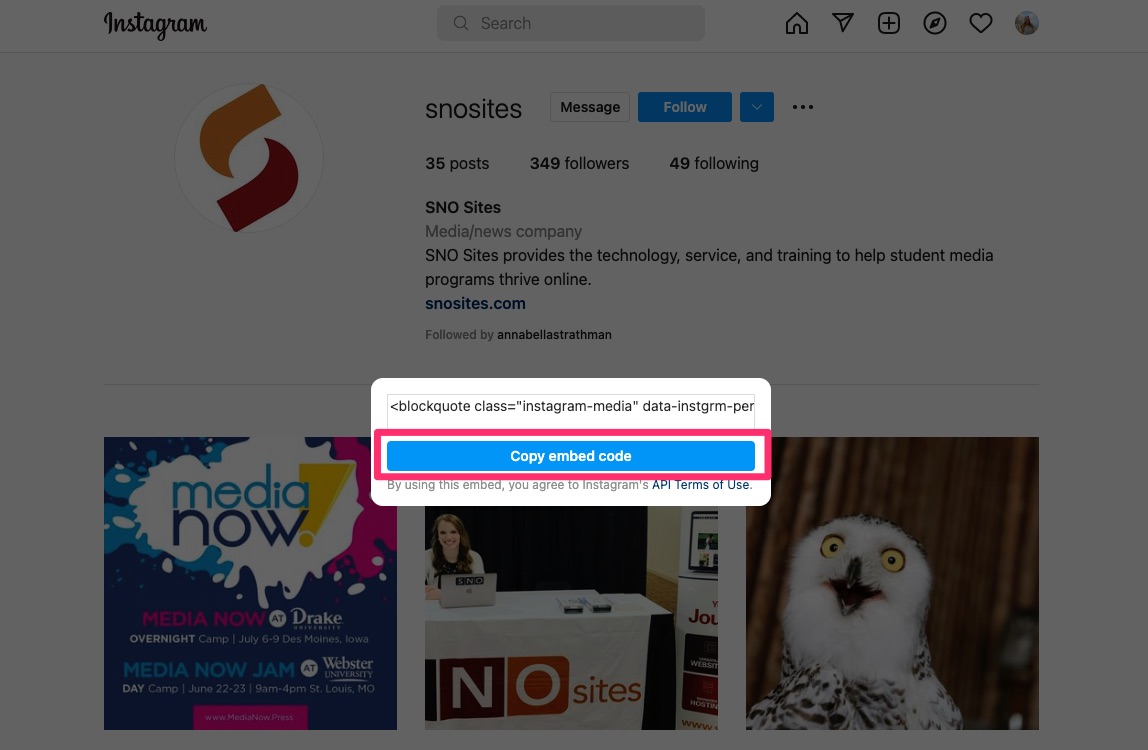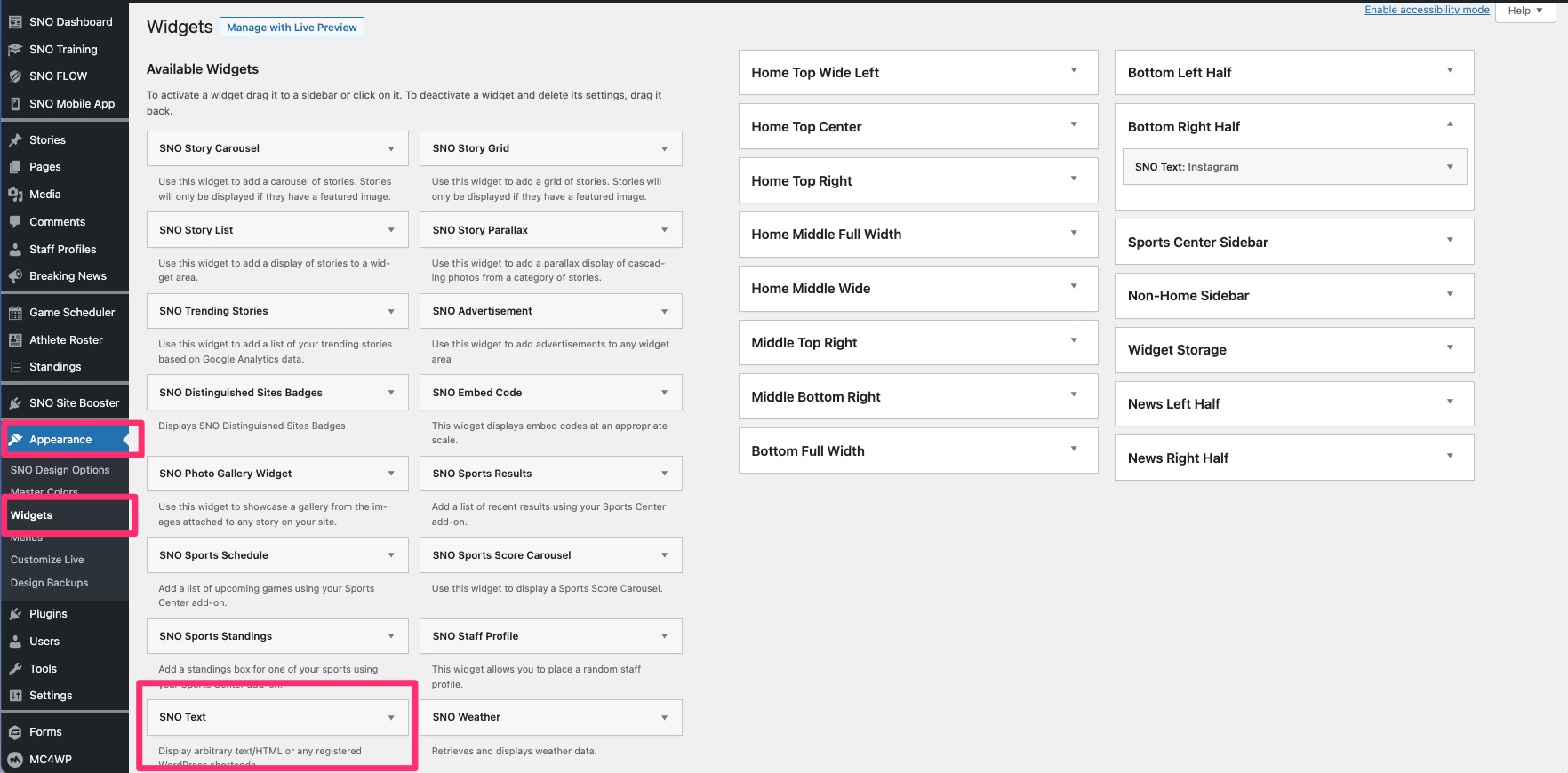 Adding an Instagram Feed Using a Plugin
Though SNO does not offer tech support for third party plugins, they can be a great way to incorporate additional functionalities on your site. Our recommended plugin for displaying your Instagram feed is "Smash Balloon Social Photo Feed." You can find a list of other popular Instagram plugins here.
Here are instructions on utilizing Smash Balloon Social Photo Feed:
From the dashboard of your SNO Site, click on the Plugins tab, and then "Add New."

Search for Instagram in the search field at the top of the page.

Locate "Smash Balloon Social Photo Feed" in the results, click "Install New," and then click "Activate."

Click into the Instagram Feed tab in your site's main navigation menu.

Click "Add New" and then select "User Timeline" as the feed type.

Click on "Add Source" and follow the prompts to connect your Instagram account.

Once you have finished customizing the appearance of your feed, Smash Balloon should give you a shortcode to display your feed throughout your site. You can paste that shortcode into a story, page or within a SNO Text Widget to make it live to viewers.