Your site has built-in coding that allows your readers to easily add your stories to their favorite social network site (Facebook, Twitter, Etc.).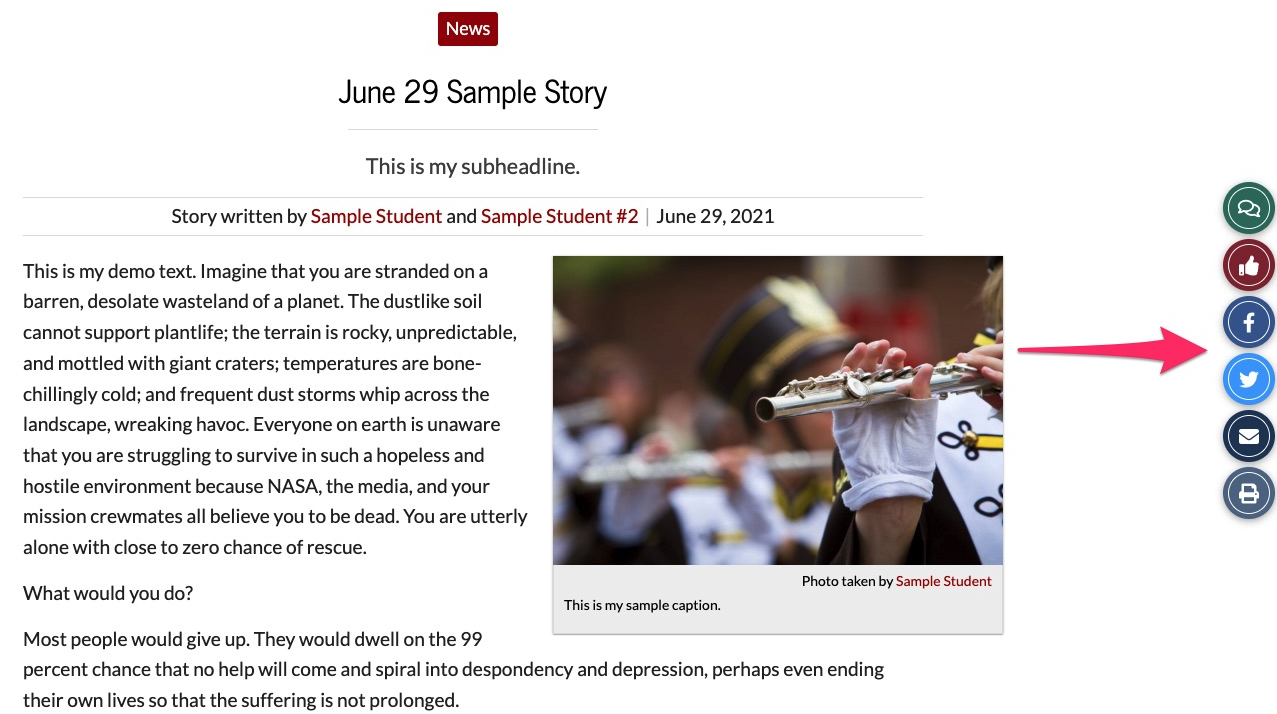 Customizing Social Media Sharing Buttons on Story Pages
To add or customize social media share buttons to every story page on your site, go to the Comments and Sharing section in the SNO Design Options page.
There you can choose which icons will show up (within the "Activate Sharing Icons" column), as well as their location, color choices, and more (within the "Sharing Icon Options" column).