SNO Analytics Dashboard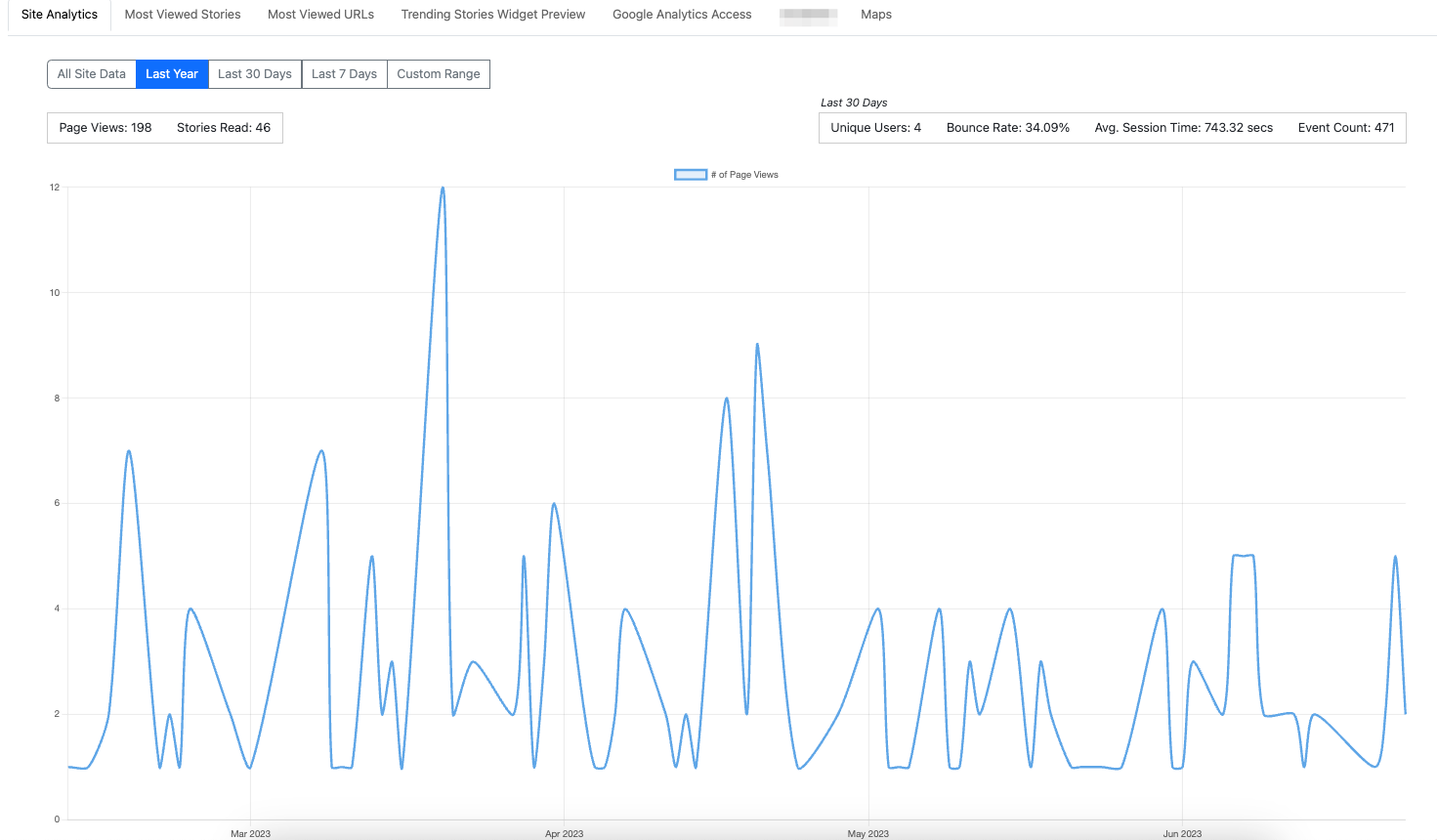 Your site has a built-in Google Analytics account, and the statistics from your site's Google Analytics profile can be accessed easily from your dashboard via your SNO Analytics.
When you click on the SNO Analytics tab in your dashboard, you'll see information organized into several different tabs:
Site Analytics

– Explore a general overview of your site's statistics, including number of unique users, bounce rate, average session time, and event count.

Most Viewed Stories

– View a list of the stories that have garnered the most views on your site.

Most Viewed URLS

– Similarly, view a list of URLs to track which pages or locations on your site received the most visitors.

Trending Stories Widget Preview

– Select a date range and preview your site's trending stories over a selected period of time. If you have a trending stories widget set to display on your site, this is where you can go to update those stories.

Google Analytics Access

– Give yourself (or other members of your staff) access to your full Google Analytics dashboard.*

Maps

– Take a look at how many views per state your site has received over a given period of time.
* If you want to see more detail or stats over a longer time frame, you will want to access your Google Analytics dashboard. To gain access, you simply need to add your personal Gmail email address to the "Google Analytics Access" tab and click the "Go To Google Analytics Dashboard" button.
Views on Story Pages
Your SNO Analytics tracks individual page views for each story, and you can display this information on your story pages if you want. To turn this feature on, you will need to edit the Story Page Template(s) using the Story Template Editor and make sure the Story Views field is set to either "Show Story Views" or "Append Views to Byline."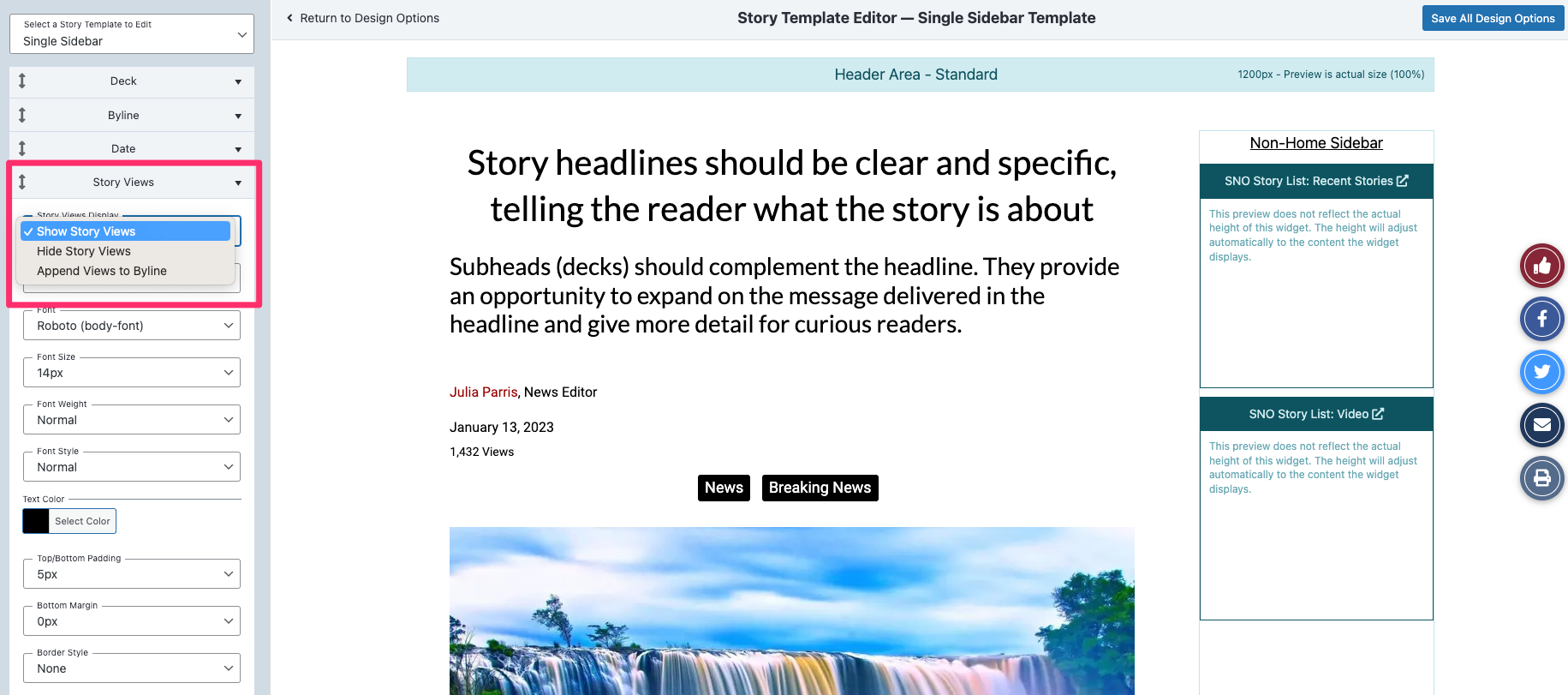 SNO Trending Stories Widget
The SNO Trending Stories widget is a widget you can place via your Widget Control Panel that will display trending stories based on your site's Google Analytics and what settings you've chosen under the SNO Analytics -> Trending Stories Widget Preview tab in your SNO Analytics dashboard.
To adjust the Trending Stories, go to your SNO Analytics and click on the "Trending Stories Widget Preview" tab. Set the parameters – these choices allow you to set how many days you want views to cover and what date range you want to pull from. Once you have these options selected, click "Save Changes." These choices affect all Trending Stories widgets you've placed on your site. It's a fun, dynamic way to retain viewership amidst your readers by giving them access to the most frequented stories on your site from a widget on your homepage or non-homepage.

To add a Trending Stories widget to your site, follow the same steps you would when adding any widget to your site: head to your Widget Control Panel, locate the SNO Trending Stories widget from the list on the left, and drag it to the appropriate widget area on the right. You can customize the look and feel of this widget just like any other.